Cheap windows from Poland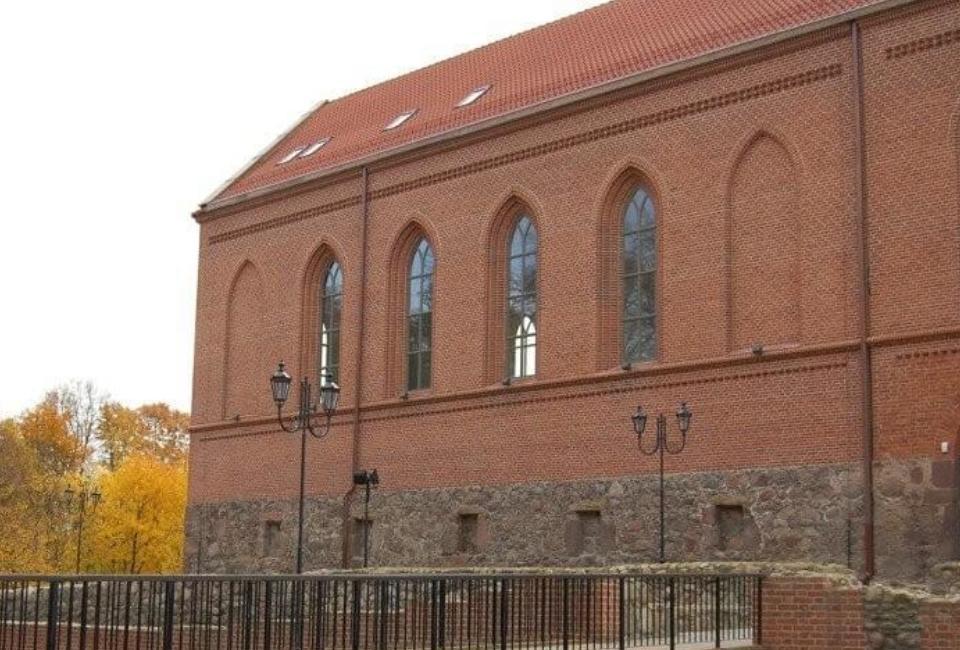 Antique windows
We specialize in the production of historic windows: we carry out reconstructions of historic wooden windows, and we also accept orders for wooden windows styled in the old days. Our products are made to measure, in accordance with the aesthetic expectations of the client and the requirements set by conservators. We carry out even the most complex, unusual orders thanks to our modern machine park, qualified team and many years of experience in the industry. Our vintage windows can meet the requirements of passive and energy-saving windows.
Traditional windows
Wooden windows fit not only with the classic interior design or traditional construction. We also manufacture wooden windows in the spirit of modernity. Windows made of wood are in line with the ecological trends prevailing in modern construction. Wood is a completely natural and renewable raw material, and at the same time extremely durable. Due to the multitude of types of wood species and the ease of processing the raw material, the design possibilities are almost endless. We offer various parameters and variants of our products, including the implementation of passive and energy-saving wooden windows. We'd love to hear more about your planned project!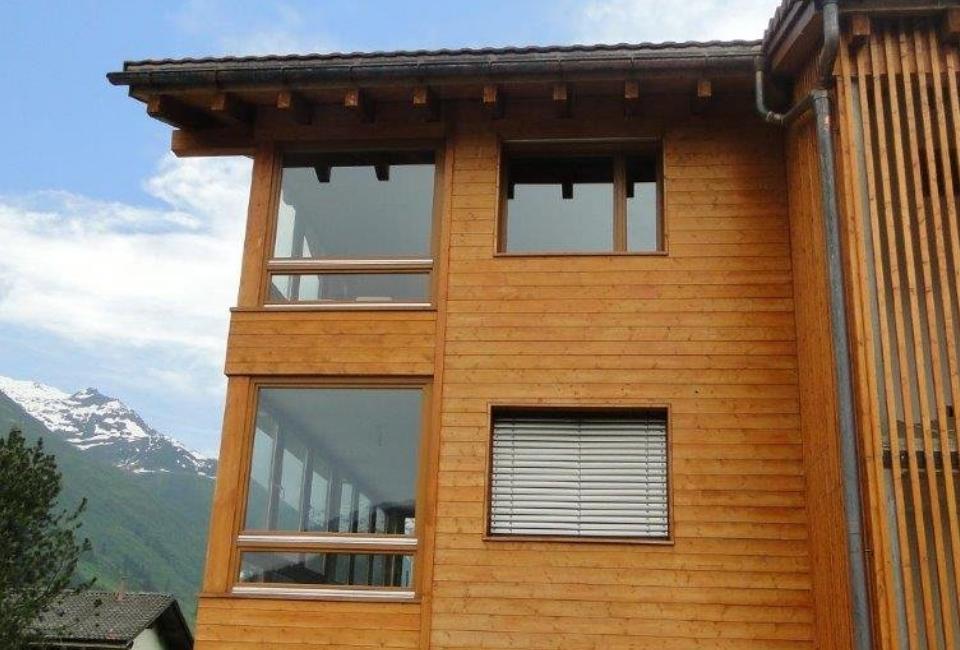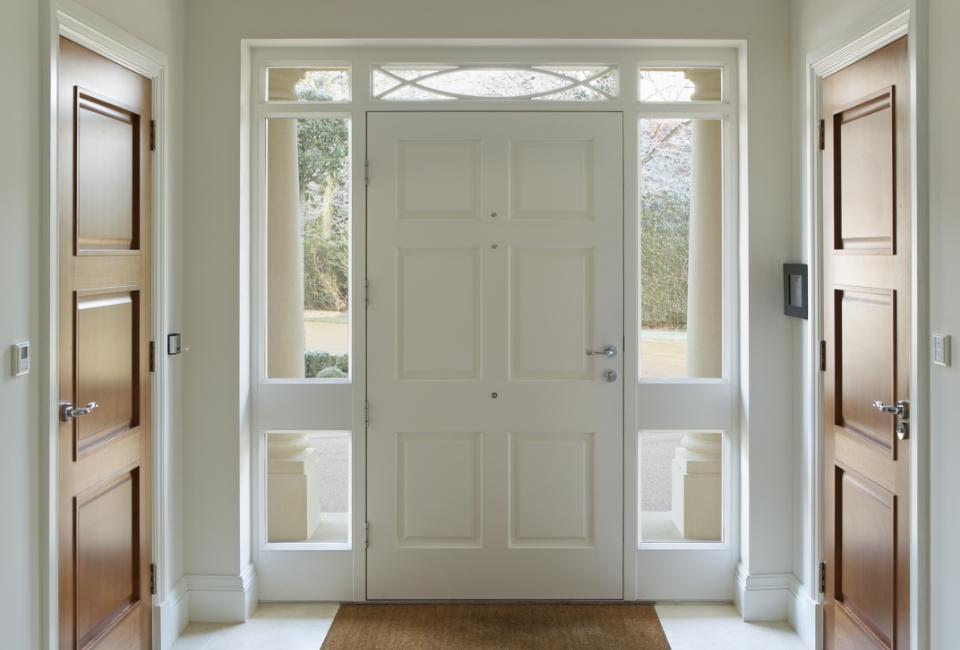 Front door
Wooden entrance doors can be a perfect showcase of the house, and also perfectly correspond with wooden windows in a modern or historic style. In production, we use high-quality raw materials, including pine wood joinery or exotic meranti mahogany woodwork. Wood is a grateful raw material in the processing, therefore it is possible to implement various types of unique patterns with a guarantee of high aesthetics of the final result.
We undertake the implementation of individual projects, as well as prepare custom-made projects according to the client's idea. We also carry out reconstructions of historic doors that meet the requirements of conservators.
Wooden shutters
Shutters, i.e. securing a window in the form of a movable, wooden sash, are the perfect complement to wooden windows. They can be installed outside the building and inside, and they take the form of single, double or multi-leaf. Shutters are a great decorative addition giving character to the building - they work well as an element of various types of arrangement variations. The construction of shutters also has important utilitarian advantages: it is an additional shield against the sun or wind, it gives the building users a respite in hot weather, protects against excessive heat loss in winter, and can also act as an anti-burglary.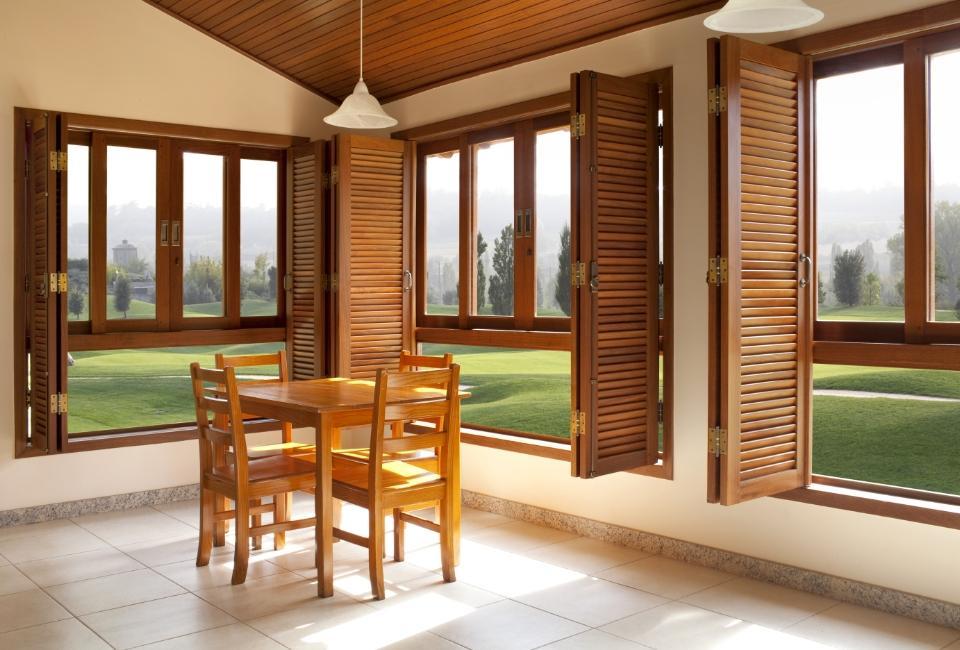 Wooden windows and doors made to measure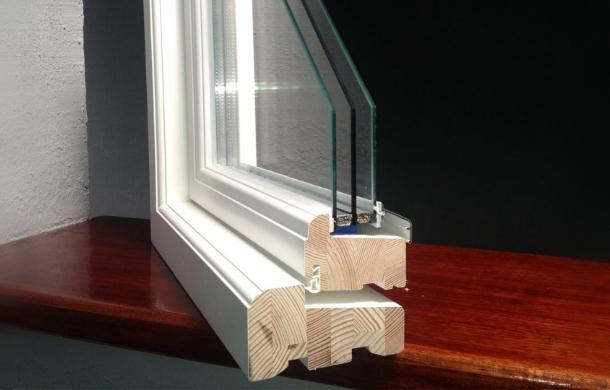 The times when windows and doors had only a practical function are gone. Nowadays, they are a valued architectural element that emphasizes the character of the building, its individual style and complements the facade. When choosing window joinery, it is worth paying attention to the quality of products, their durability, aesthetics and utility values. The combination of these features allows you to obtain wooden windows and doors that meet all the needs of customers.
There is a richly designed woodwork available on the market, made of various materials - both natural and artificial. For several years, however, we have been observing a growing interest in wood door and window joinery. This is due to the growing trend of returning to nature. In addition, customers appreciate the unique atmosphere created by products made of natural raw materials, as well as their colors and unique grain pattern, which emphasizes the origin of the material.
The possibility of free shaping of the raw material is also important, thanks to which windows and doors can have unusual shapes - round, oval, with arched tops and crossbars. Undoubtedly, they will be a unique decoration of your home.